A digital artists' inspiration- Tiwaii Funchess
So today we got a chance to talk to a rising artist inspiration who has taken over the world, ye we are talking about Tiwaii Funchess. We had a crazy chit chat with him so let us see what it was:
"So people know you as an artist, Tiwaii Funchess tell us about yourself and your story of this journey"
"My name is Tiwaii Myquan Funchess; you can also call me Tiwaii as it is my name in the art world. I was born in June 2006 in Orangeburg South Carolina. After that, I moved to Charlotte North Carolina. This is where I got exposure to digital artwork."
You are a very great inspiration for the youngsters out there! How old were you when you realized that you have a pile of art hidden inside you?
"Well, to your surprise I was barely 2-3 years old when I started doing art. I always used to do arts by seeing things in my surroundings and pouring them into digital form and creating a masterpiece. I always focus on transforming my thoughts into a unique piece of art through digital means. "
So have you ever been trained for this kind of content development?
"Well, no 1 I have never taken any training from anywhere. I am all self-trained. I taught myself by copying things I used to see around me. by observing them in detail and analyzing the additional aspects, I make digital and traditional art as well. You will be surprised to know that my client sometimes call me demon time"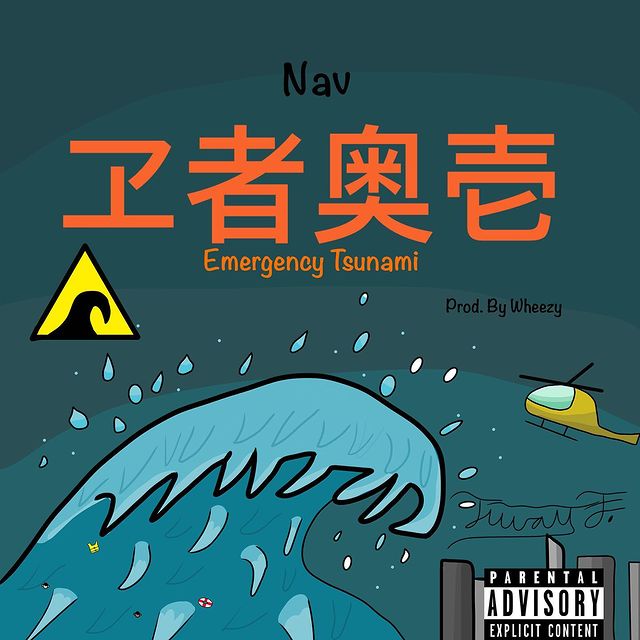 Why so?
"Well, that is because of my pace of doing work. I have perfectly trained myself to manage time for my task. I have worked with numerous clients and always provide them their required content in due time. Maybe that is what you highly need in your life. You should be time-efficient and punctual. You always have to be dedicated to your work and keep your clients satisfied with your services."
"So we have heard that you have worked with some big names of the industry? Is that so? "
"Yeah! That's right. I have worked with some persons. Some of these big names are Detroit Rapper Teejayx6, upcoming rapper Lil OP, influencer Milton Venezuela and many more."
"Your dedication has earned you many followers on Your social accounts as well. How about that? "
"Yeah, it is so. I have around 3800 Instagram followers in which mostly are satisfied customers and clients as well. It feels really great to keep in touch with them and sharing my daily activity and new feed. You can check it out as my user name is @official.tiwaii. I am also focusing to keep my account growing to gain more social interaction and having exposure to more digital artwork and modern techniques of transforming my thoughts into digital form. "
"Your fans definitely want to know if you have any arts inspiration or influence."
"Well yeah, I am highly inspired by some big names of the art world that constantly motivate me to do my best in creating exceptional art pieces. Some of these names are Kaws, Virgil Abloh, and Tekashi murikimai. They have surely a special place in their artwork that must be an inspiration for art lovers and also for newbies"
"You have developed so much professionalism in such a young age- Is there something that you want to tell newbie's artists and today's youth?"
"Yes, I have a message for anyone who is struggling to make their name in the artwork. Keep practicing and eventually, you will be a master. No doubt to the fact that practice makes a man perfect. So it will do to you in a consequent time of practice followed by a perfect balance of dedication. He also added: "Everyone is an artist with their own art form and medium."
I hope you are also highly inspired by knowing that much about our rising arts inspiration and would love to explore their artwork and plans. So keep in touch with his latest content and follow him by clicking on the link and see what he has to share with you.
Source link: Five minutes Conversation with digital artists' inspiration- Tiwaii Funchess
Kanye West is a popular rapper, musician, and clothing designer. He has many fans, who adore his music and fashion. Recently, Kanye West Merch has started selling merchandise on his website. His fans have been eagerly buying it up. The merchandise includes T-shirts, hoodies, hats, and other items. Some of the designs feature popular lyrics from Kanye's songs. Other items feature graphics or designs that are inspired by Kanye's music or fashion sense. So far, the feedback from fans has been positive. They love the quality of the materials used and the designs of the items. They also appreciate that they can buy merchandise that is exclusive to Kanye West Merch website. If you're a fan of Kanye West, be sure to check out his online store for some great merch.
Kanye West Hoodie
Kanye West is a hip-hop artist who has gained worldwide popularity. He is known for his unique style, and many of his fans love to imitate it. If you're looking for a way to show your support for Kanye West and look good at the same time, consider buying a Kanye West hoodie. Hoodies are a great way to keep warm in the winter, and there are many different styles available. You can find hoodies that feature Kim Kardashian, North West, or any other of Kanye's famous family members. You can also find hoodies with the lyrics from some of Kanye's most popular songs. No matter what style you choose, you'll be sure to look cool and stylish when wearing a Kanye West hoodie. Kanye West is one of the most popular and influential rappers in the world. His music is expressive and unique, and his fashion sense is always on point. If you're a fan of Kanye West, you'll love this hoodie! It's made from high-quality materials and it looks great. It's perfect for a cool autumn day or a winter evening.
Kanye West Shirt
In anticipation of his upcoming Saint Pablo tour, Kanye West has released a new line of merch. The line includes a shirt that is gaining a lot of attention. The shirt bears the phrase "I Feel Like Pablo", which was popularized by Kanye on Twitter. Fans are already rushing to get their hands on the shirt, and many are saying that it will be a hot commodity during the tour. Whether you're a fan of Kanye or not, this shirt is sure to turn some heads. Be sure to check out the rest of the line, which includes hats, jackets, and more! As a Kanye West fan, I was excited when I saw he was selling shirts on his website. I quickly went to the website to buy one. However, when I got there, I was disappointed to find that the shirt cost $90! That's way too expensive for a T-shirt. I'm sure Kanye could do better than that.
Kanye West Sweatshirt
Kanye West's influence in popular culture is undeniable. From his early days as a hip-hop artist to his recent foray into fashion design, Ye has always been one step ahead of the curve. His latest album, "The Life of Pablo," was released in February 2016 and spawned hits like "Famous" and "Father Stretch My Hands Pt. 1." If you're looking for some new Kanye West gear to show your support for the rapper, check out our selection of sweatshirts. Made from 100% cotton, these hoodies are comfortable and keep you warm on those cold days or nights. They're also machine-washable so they're easy to take care of – perfect if you're on the go! Whether you're listening to Ye's latest album or just hanging out with friends, these Kanye West sweatshirts will let everyone know that you're a fan of the artist extraordinaire! Order yours today! (Sharing an exciting giveaway opportunity here as well if available)
Umar Nisar was born and raised in the busy city of Abbottabad. As a journalist, Umar Nisar has contributed to many online publications including PAK Today and the Huffing Post. In regards to academics, Umar Nisar earned a degree in business from the Abbottabad UST, Havelian. Umar Nisar follows the money and covers all aspects of emerging tech here at The Hear Up.
Thanks
6 Home Remedies to Relieve TMJ Pain
Talking, laughing, smiling, and chewing are all jaw movements that you make daily without much thought. However, these simple movements can cause much pain if you have temporomandibular joint dysfunction (TMJ). TMJ Leander discomfort may have a significant impact on your quality of life.
Teeth grinding is a common cause of temporomandibular joint disorders (TMJD), which can cause chronic pain and stiffness in the jaw, among other symptoms. There are a variety of therapies available to assist you to ease your discomfort.
Here are some home remedies to treat TMJ;
1. Eat soft meals
To prevent your jaws from overworking, eat soft meals like mashed potatoes, yogurt, mashed potatoes, soup, cottage cheese, salmon, scrambled eggs, cooked fruits and vegetables, beans, and grains. Avoid Hard and crunchy foods (such as pretzels, hard rolls, and raw carrots) and chewy foods (like taffy and caramels). In addition, avoid chewing gum.
2. Wear a bite guard
A bite guard (also known as a stabilizing splint) can protect your teeth from clenching or grinding. Bite guards are typically made of plastic, and they fit over your lower and upper teeth to keep them from rubbing together. Bite guards come in various styles; for example, you can wear a firm or soft bite guard.
Consult your physician or dentist to determine how long you should wear the bite guard. If the bite guard is causing you discomfort or changing the way you bite, stop using it immediately and consult your doctor.
3. Use heat or cold therapy
Applying wet, warm heat packs or ice packs to your jaw might assist in relaxing the muscles in your face and jaw. Your doctor will tell you how long to leave the ice pack or heat pack on and where to put them.
4. Learn to manage stress
Stress is one of the leading causes of TMJ. When people are worried, they tend to clench their jaws unconsciously throughout the day. If you are stressed, go for a walk daily to clear your thoughts, write down your concerns in a notebook, talk to a psychologist, try yoga, meditate, or soak in a bubble bath. Make every effort to relax and enjoy yourself.
5. Limit jaw movement
Your jaw may strain your jaw if you yawn, scream, or sing at the top of your lungs frequently. To give your Temporomandibular a respite from movement, try to limit any severe jaw motions in your daily life. This may help to alleviate some of your discomforts.
6. Try acupuncture or massage therapy
TMJ discomfort can also be relieved with acupuncture. The acupuncturist will insert needles in places surrounding your jaw and other areas to ease pain and enhance jaw function, enabling you to open your mouth easily. In addition, gently rubbing your TMJ joint can also help ease up the muscles surrounding your jaw and relieve pain.
Temporomandibular joint disorders may cause severe headaches, grinding and locking in your jaws, ringing in your ears, and neck pain. Fortunately, you may treat TMJ pain using home remedies. However, if the pain persists, you should seek further medical treatment. Contact Pendleton Orthodontics to book your appointment for TMJ treatment.
Umar Nisar was born and raised in the busy city of Abbottabad. As a journalist, Umar Nisar has contributed to many online publications including PAK Today and the Huffing Post. In regards to academics, Umar Nisar earned a degree in business from the Abbottabad UST, Havelian. Umar Nisar follows the money and covers all aspects of emerging tech here at The Hear Up.
Thanks
Benefits of Regularly Visiting a General Practitioner
Regularly seeing a primary care physician may positively impact your health. Your trusted general practitioner (GP), Dr. Kalpana Desai is well-versed in dealing with various medical conditions and may tailor treatment to meet your requirements. You have a solid partnership when you have a long-term connection with a professional who treats the person, not just the condition. There are several additional reasons why it is a good idea to have a regular general practitioner, including:
Someone who understands you
GPs are typically the initial point of contact for your health. Having a regular GP gives them the chance to know you and develop a better grasp of your medical history. Every time you go to the doctor, you do not have to describe your medical history. The more often someone sees their primary care physician, the more likely they are to be open and honest with their doctor about their health. They believe that their concerns are taken into account.
An experienced general practitioner (GP) will be able to spot any problems with your health right away and recommend the right course of action. As soon as a problem becomes severe, persistent, or even life-threatening to the patient, the doctor takes measures to prevent it.
Integrated health care
If you have a medical problem that necessitates the participation of additional health care providers, your general practitioner is your primary point of contact. If a medical expert or allied health practitioners like a psychologist or podiatrist is necessary, this might be the first step.
Advice on health and wellness from a professional
Your general practitioner is your best bet when diagnosing and treating different health-related issues. In addition, they are likely to be the initial point of contact for most health difficulties you encounter in your lifetime. In addition to treating colds and flu, they are one of the most acceptable sources of science-based advice on maintaining a healthy lifestyle and avoiding illness in the first place!
A complete medical history kept in one place
Every time you see a local doctor, they take down essential information about your health, such as your family medical history, results of medical tests, prescriptions for drugs, allergies, etc. Regularly seeing your doctor ensures that your medical history is thorough, accurate, and up-to-date. When you visit your doctor, they will consult your medical file, and if you have been to more than one doctor, your information spreads out. As a consequence, your medical issues may be misdiagnosed and treated inappropriately.
General practitioners can identify and treat a wide range of common health issues. They might refer you to specialists if your problem is outside their practice area.
Accessibility
Because regular doctors are accessible at times convenient to you, you will have to wait less time for an appointment with them. You can expect to be seen within a few hours after seeking an appointment with a regular GP rather than a few days. Patients should expect to be seen on time by most frequent GPs, and the time spent in the waiting area will be substantially less than when visiting a different doctor.
You and your family's health and well-being are best served by seeing a general practitioner regularly. Choosing a GP may be a complex process that requires a lot of trial and error. Finding a doctor with whom you are comfortable and who can work on your health for the long term is critical.
Umar Nisar was born and raised in the busy city of Abbottabad. As a journalist, Umar Nisar has contributed to many online publications including PAK Today and the Huffing Post. In regards to academics, Umar Nisar earned a degree in business from the Abbottabad UST, Havelian. Umar Nisar follows the money and covers all aspects of emerging tech here at The Hear Up.
Thanks