A digital artists' inspiration- Tiwaii Funchess
So today we got a chance to talk to a rising artist inspiration who has taken over the world, ye we are talking about Tiwaii Funchess. We had a crazy chit chat with him so let us see what it was:
"So people know you as an artist, Tiwaii Funchess tell us about yourself and your story of this journey"
"My name is Tiwaii Myquan Funchess; you can also call me Tiwaii as it is my name in the art world. I was born in June 2006 in Orangeburg South Carolina. After that, I moved to Charlotte North Carolina. This is where I got exposure to digital artwork."
You are a very great inspiration for the youngsters out there! How old were you when you realized that you have a pile of art hidden inside you?
"Well, to your surprise I was barely 2-3 years old when I started doing art. I always used to do arts by seeing things in my surroundings and pouring them into digital form and creating a masterpiece. I always focus on transforming my thoughts into a unique piece of art through digital means. "
So have you ever been trained for this kind of content development?
"Well, no 1 I have never taken any training from anywhere. I am all self-trained. I taught myself by copying things I used to see around me. by observing them in detail and analyzing the additional aspects, I make digital and traditional art as well. You will be surprised to know that my client sometimes call me demon time"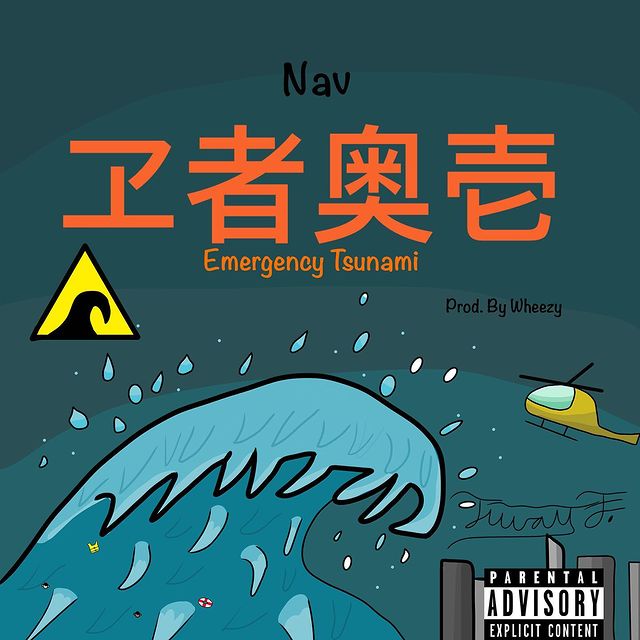 Why so?
"Well, that is because of my pace of doing work. I have perfectly trained myself to manage time for my task. I have worked with numerous clients and always provide them their required content in due time. Maybe that is what you highly need in your life. You should be time-efficient and punctual. You always have to be dedicated to your work and keep your clients satisfied with your services."
"So we have heard that you have worked with some big names of the industry? Is that so? "
"Yeah! That's right. I have worked with some persons. Some of these big names are Detroit Rapper Teejayx6, upcoming rapper Lil OP, influencer Milton Venezuela and many more."
"Your dedication has earned you many followers on Your social accounts as well. How about that? "
"Yeah, it is so. I have around 3800 Instagram followers in which mostly are satisfied customers and clients as well. It feels really great to keep in touch with them and sharing my daily activity and new feed. You can check it out as my user name is @official.tiwaii. I am also focusing to keep my account growing to gain more social interaction and having exposure to more digital artwork and modern techniques of transforming my thoughts into digital form. "
"Your fans definitely want to know if you have any arts inspiration or influence."
"Well yeah, I am highly inspired by some big names of the art world that constantly motivate me to do my best in creating exceptional art pieces. Some of these names are Kaws, Virgil Abloh, and Tekashi murikimai. They have surely a special place in their artwork that must be an inspiration for art lovers and also for newbies"
"You have developed so much professionalism in such a young age- Is there something that you want to tell newbie's artists and today's youth?"
"Yes, I have a message for anyone who is struggling to make their name in the artwork. Keep practicing and eventually, you will be a master. No doubt to the fact that practice makes a man perfect. So it will do to you in a consequent time of practice followed by a perfect balance of dedication. He also added: "Everyone is an artist with their own art form and medium."
I hope you are also highly inspired by knowing that much about our rising arts inspiration and would love to explore their artwork and plans. So keep in touch with his latest content and follow him by clicking on the link and see what he has to share with you.
Source link: Five minutes Conversation with digital artists' inspiration- Tiwaii Funchess
Finding The Perfect hair salon north lakes For Your Baby Shower Look
Baby showers are joyous occasions that mark the impending arrival of a new family member, and you want to look and feel your best at this joyous celebration. Finding an experienced hair salon north lakes like BeckyB can make all the difference when selecting your look; choosing one can transform how confidently you appear for this important event. In this blog we'll help guide you through finding a top North Lakes stylist for your baby shower celebrations.
Search For Referrals
Begin your search by gathering personal referrals of North Lakes hairdressers who have had positive experiences. Personal recommendations can be an invaluable way of quickly and reliably finding an experienced stylist.
Read Online Reviews
Reviews found online such as those provided on Google, Yelp and Facebook can provide valuable insight into local hairdressers. Pay particular attention to reviews that mention special occasion styling as these indicate their expertise in creating looks suitable for events like baby showers.
Explore Hair Salon Websites and Social Media
Explore the websites and social media profiles of North Lakes hair salons to gain an idea of their portfolios, services offered and atmosphere of each establishment. Keep an eye out for photos that fit with your vision for a baby shower theme.
Check Qualifications and Experience
It is crucial to select a professional hairstylist with experience styling for special events like baby showers. Look for stylists with appropriate certifications as well as portfolios displaying their work for clients attending such events.
Consultation and Compatibility
Speak to potential hairdressers or salons about scheduling a consultation meeting to discuss ideas and preferences for your baby shower look. Observe whether the stylist listens attentively and offers helpful suggestions based on listening carefully to what your vision is and working together towards its achievement.
Scheduling and Availability
Make sure your chosen hairdresser or salon can accommodate the date and time of your baby shower by scheduling an appointment and making necessary arrangements.
Request a Trial Run
If you have an idea for an attractive hairstyle for the baby shower, consider scheduling a trial run beforehand to assess how it will look on you and make any necessary modifications prior to its application. This way you will know whether it suits you well enough before your event begins.
Cost and Budget
Discuss the costs associated with styling services to make sure they fit within your budget. Keep in mind that some salons offer packages including hairstyling, makeup application and other beauty treatments.
Product Knowledge and Hair Care
A skilled hairdresser should possess expert knowledge about maintaining your look with appropriate products to keep it in its prime. Speak to them about which ones they recommend using throughout your baby shower celebration to keep your look in great condition.
Ask for Referrals
When in doubt about choosing a stylist, asking the hairdresser for referrals of past clients who had similar services provided is an effective way of gathering valuable insight. Speaking with these previous customers can give invaluable information.
Trust Your Instincts
In general, when selecting a North Lakes hairdresser for your baby shower event, trust your instincts. Select someone whom you feel confident with as this will contribute to a positive experience with stunning results.
Conclusion
Your baby shower is a special milestone, and finding the ideal hairdresser in North Lakes will ensure you look and feel your best as you celebrate. By following these steps and conducting adequate research, you can select an experienced stylist who understands your vision to create stunning styles to compliment any look while increasing confidence. With their help on hand, your joyous celebration will radiate beauty and happiness all day long.
Harper Harrison is a reporter for The Hear UP. Harper got an internship at the NPR and worked as a reporter and producer. harper has also worked as a reporter for the Medium. Harper covers health and science for The Hear UP.